María Fernanda Yepes, Co-founder Casa Felina.
Since she was 26, she was among TV cameras, scripts, and big stages. Today, her life is driven by a higher purpose: to help us live on a better planet than we found it. Do I really need it? Is it essential? These are some of the questions she often asks herself in a world that, as she says, is frenetically compulsive because of its need to consume unconsciously. On the occasion of Jaguar Month, we had an inspiring conversation with María Fernanda Yepes, a green-hearted activist whose way of feeling life has been changed by felines.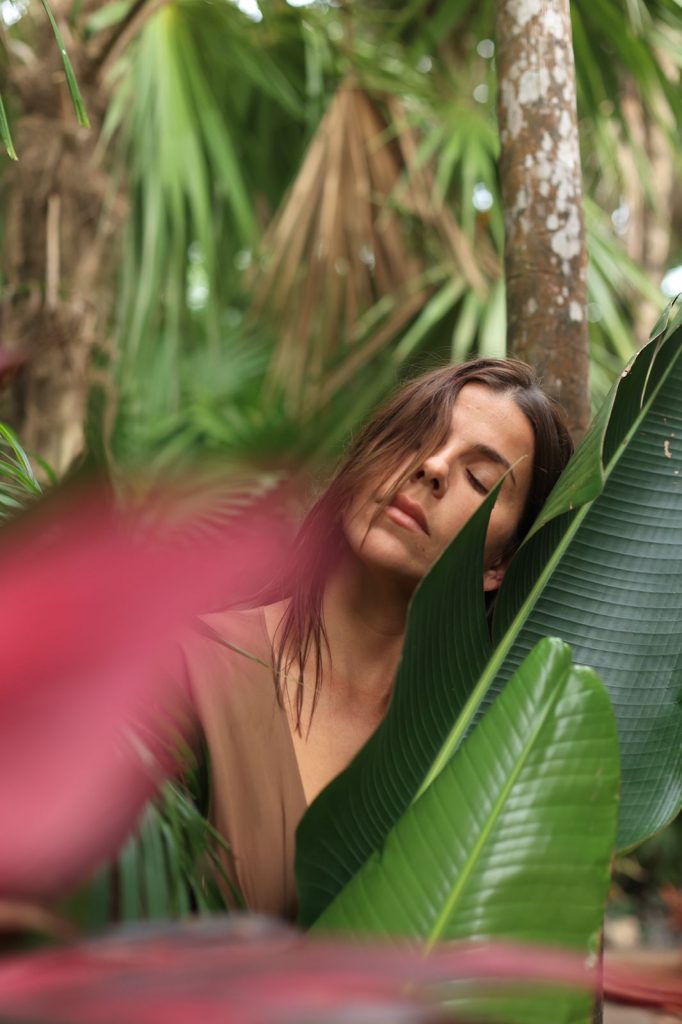 💬 ISA: How did María Fernanda Yepes get closer to felines?
María Fernanda: It was a process. I have never been a cat lover. I was afraid of them and found them impossible to decipher. Through the years, I had the opportunity to live with felines and I began to fall in love with them. I began to understand their behavior and to relate deeply to them. They analyze and filter, and are very independent. I like it.
💬 ISA: How much do you know about jaguars and biodiversity?
María Fernanda: The jaguar is absolutely fundamental for the environment and our ancestral world. It represents life, balance, health. In indigenous cultures it is a knowing, powerful, outstanding being. From an ecosystemic point of view, its presence is vital because it is an umbrella species, with no other species above. It regulates the soil and protects water and forests. Little by little, I have been learning and discovering the importance of the most imposing animal of the American rainforest. Our king of the jungle.
💬 ISA: Why worry about the fate of America's big cat?
María Fernanda: If there are jaguars, there is life. But today it is considered a near-threatened species. In Uruguay and El Salvador, it is already extinct. The biggest threats are industrialization, retaliatory hunting, the reduction of the biological corridor, and livestock farming. It is a matter of concern. The jaguar must be protected.
💬 ISA: Let's talk about passions. How was Casa Felina created?
María Fernanda: It is a dream that I am building with my partner. It is born in the midst of the pandemic as a consequence of a major change. I am redesigning my life. I started acting at 26. It came unexpectedly, but I welcomed this opportunity with love and gratitude for more than 17 years. However, for quite some time now I have been slowing down. We humans have been taught that we have to do stuff all the time, that we must produce and live frenetically. But it's time to stop, to do different things.
💬 ISA: How do you see life now and how does it relate to Casa Felina?
María Fernanda: It's very hard to stop, to enter into a state of contemplation, which is precisely what nature teaches us. We measure success by how much work we have and how much money we make. Maybe, money is dragging us to destruction due to the need to want more, have more, go further, give more all the time. We definitely must learn to receive from within, to give us calm, space, time, peace. That is what I am doing. That is also Casa Felina, where I understood the need to go back to the essential. Human beings need to find the path and the map because we got lost. It is imperative to recover our traditions.
💬 ISA: What is Casa Felina and what are the main goals of this project?
María Fernanda: Casa Felina seeks to protect a territory, as a center of development of awareness at all levels: human and mental development, and the development of being and doing, but with awareness. We want it to be in the Sierra Nevada de Santa Marta, which has been declared a new World Heritage Site by UNESCO, which is totally coherent for us. This is what we are working on. We would also like it to become a large digital library of knowledge in the future. Our symbol is the jaguar and our main goal is to protect it and its associated biodiversity. Here we share a purpose with ISA and that excites us.
💬 ISA: Why do you talk about building a culture of peace?
María Fernanda: Nature brings us calm and peace, but we don't know how to live with it because we are always lacking. For us, it's never enough. So, we exploit it mercilessly. When we learn to live in balance, we will live a culture of peace.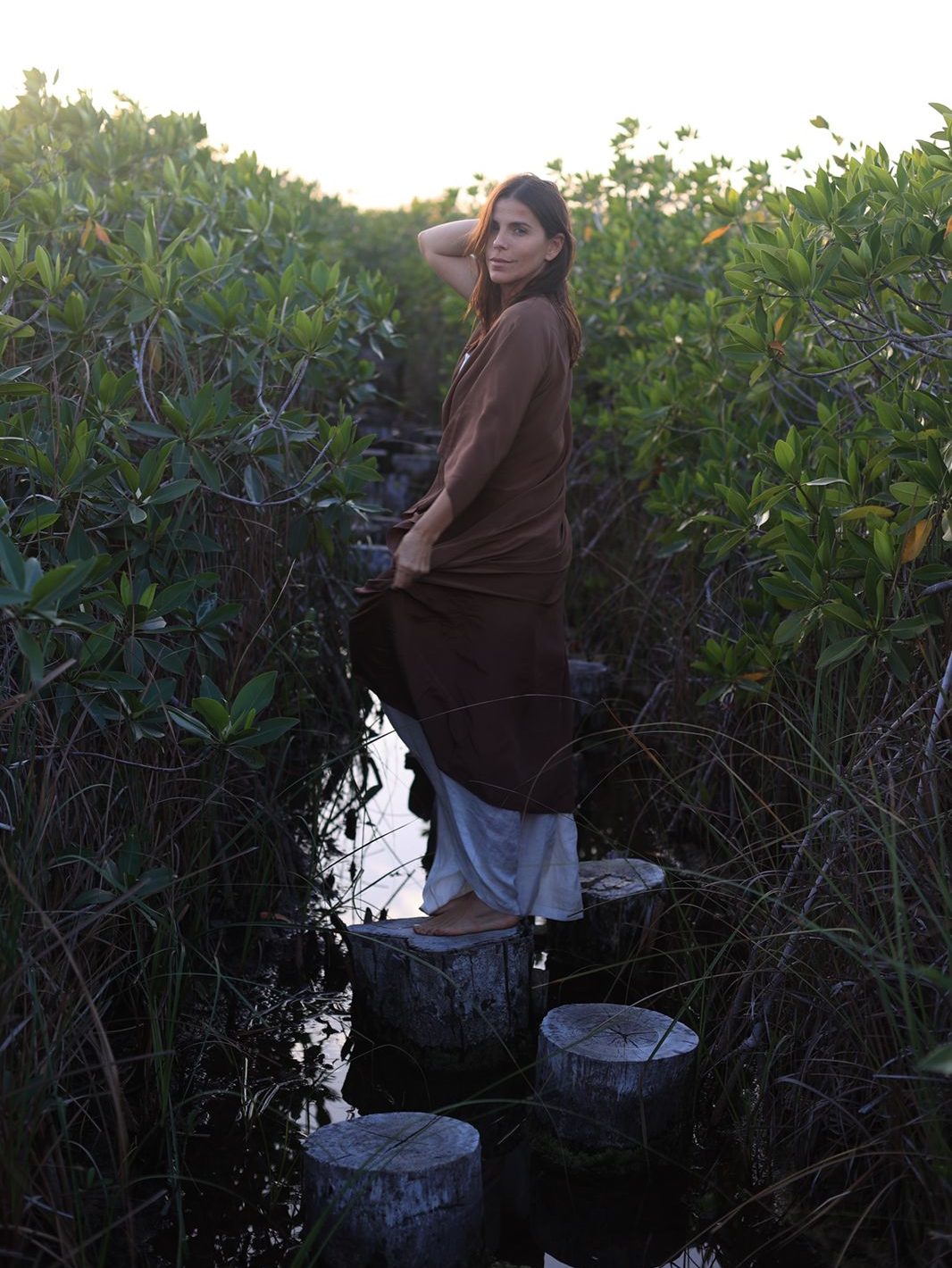 💬 ISA: How should our relationship with nature be? Also, give us a final message.
María Fernanda: When are we going to give back to nature some of what it has given us? That must be a pressing question for us, because time is running out. Future generations are coming and, what kind of planet are we going to leave them? The time to act is now.