For more than half a century, ISA has been connecting millions of people in Colombia, Brazil, Chile, Peru, Bolivia, Argentina, and Central America. Besides creating connections in Latin America and contributing to its development, our purpose is to leave a legacy to raise awareness, inspire, transform, and transcend for generations to come. September marks one more year of great stories; it is a time to appreciate the road we have traveled and to work in the present to build the future we need.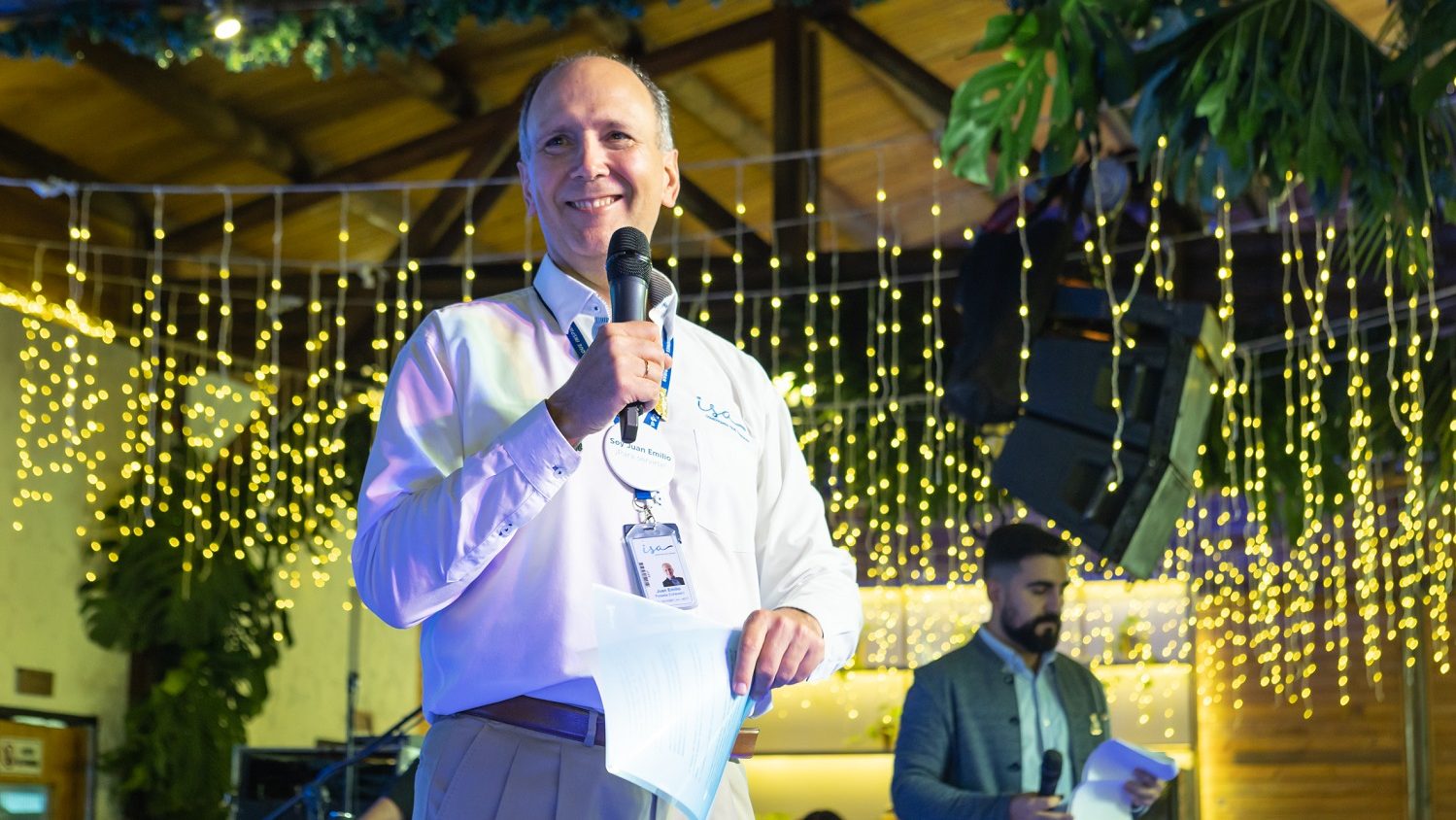 Let's celebrate together the reasons that have made us feel pride, but above all, gratitude.
In 1967, ISA started its path with three professionals who met in a house in Bogotá, Colombia. Today, more than 4.300 people make up this multi-Latin family.
More than 50 years ago, we made our first great dream come true: to interconnect the country with the start-up of the Central Transmission Network.
Peru welcomed us in the beginning of our internationalization strategy. 20 years later, we have almost doubled our infrastructure with 12 thousand kilometers of lines.
In 2003 we reached a new territory: Bolivia.
We entered the Brazilian energy market to generate progress and development in that country.
We arrived in Chile to carry on with our dream of interconnecting the continent.
We embraced a new visual identity and a manifesto that became our higher purpose: to generate CONNECTIONS THAT INSPIRE.
We launched Conexión Jaguar (Jaguar Connection), which today protects more than 828.000 hectares in Latin America, with a potential to reduce 7 million tons of CO2.
We launched the ISA2030 Strategy, designed to generate Sustainable Value.
We have more than 20 years of experience and recognition in the sector as the main operator of interurban roads in Chile, and we are now present in Colombia.
A pandemic taught us that if we realize that We Are All One, there is connection.
We have started a new project for the planet: in Chile, since there are no jaguars, we are protecting the puma, the second largest cat in the Americas.
We have created Conexiones para el Desarrollo (Connections for Development) with an inspiring purpose: to strengthen educational, community, and institutional capabilities in Latin America.
Because we act ethically and with integrity.
Corporate volunteering connects us from the heart.
Because Otras Miradas (Other Insights), our diversity and inclusion program.
We launched the first school for female lineworkers in Colombia.
Because of the relationship we have been building for more than 20 years with the indigenous peoples of the Sierra Nevada de Santa Marta, based on respect and trust.
Because of our Development and Peace program, of which we have been a part for more than 20 years, which has yielded 30 projects and benefited more than 10.300 people.
We are the largest electric power transporter in Colombia and Latin America.
Our #SemilleroTalentoISA annually welcomes young people in Colombia, Peru, Chile, and Brazil to live a multi-Latin and multi-business experience.
Here's to our beautiful facilities, with outdoor work spaces, a breastfeeding room, and a small forest in the middle of the city.
Because of our commitment to innovation and entrepreneurship.
Because of our transmission projects, which will make renewable energies flow throughout Latin America.
Because we were included, for the fifth time, in the FTSE4Good.
Because of the reliability of our business units, through which we connect more than 170 million people in the region.
Because today we take part in the most important conversation for humanity: the energy transition to mitigate the impact of climate change.
Because we were awarded the Equipares Silver Seal for Equity.
Because we were the first public company to democratize.
Because we integrate the region.
Because we are a company that promotes Being and Doing.
Because of our Conectados con la Vida (Connected with Life) program and our commitment to the safety and health of our people.
Because now, as part of the Ecopetrol Group, we will be the largest energy cluster in the region.
Because of the families of our team, who are also our own.
Because of Huertos en Línea (Line Vegetable Gardens), a project that transforms the easement strips along the electrical infrastructure into productive areas, where nearby communities grow produce for consumption and sale.
Because of 55 years, and the story continues.
Because to give is also to receive. As part of our celebration, we will contribute to the restoration of the tropical rainforest of the Ciénaga de Barbacoas, jaguar territory. This regionally protected area represents one of the last opportunities for the conservation of a unique ecosystem, of which only about 10% of its original extension has survived.
And finally, but most importantly, here's to our team, which is our greatest asset and inspiration.
CHEERS!
T H A N K Y O U for being part of the story that we are building together.